When you think of country clubs, what comes to mind? Are you thinking of how your parents or grandparents would spend their leisure time? For most of us, this is the case. Unfortunately, the country clubs of days past do not really appeal to today's business person. While there is interest in going to private country clubs, the next generation members are looking for an environment that better addresses their needs.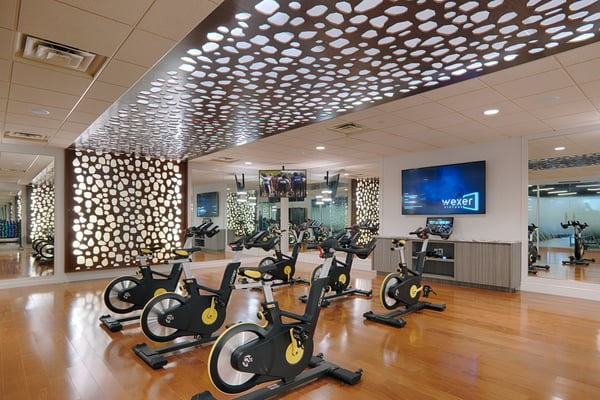 A good example of this change is in the case of the Santa Rosa Golf and Country Club. A century-old community club was experiencing a decrease in membership and, in 2016, the local establishment was sold to ClubCorp. The sale signaled to the members that the struggling club would survive.
As the new owners of a 128-acre country club, ClubCorp wasted no time in taking the steps to breathe new life into their investment. According to Kevin Marshall, general manager of the Santa Rosa Golf and Country Club, they began conducting focus groups to get a sense of what was important to the members. He explains, "This club has a 100-year old history that factors into the club. We want to keep past traditions and structure."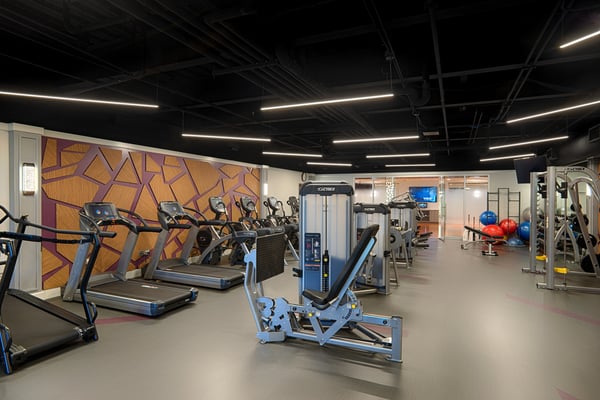 As a result, the findings of the focus group were in enlightening and, ultimately, provided a helpful roadmap for renovations. Members wanted a resort-style atmosphere that was a bit more inclusive. The space needed to accommodate families and well as the business person. ClubCorp wanted and continues to redefine the club as a "place for everyone." Kevin says," The club needs to have good programming. From evenings when kids eat free to prime rib specials, we are looking to appeal to all members." Keeping the programming fresh, requires boards and committees. He explains, "The members are actively involved in the process and it's great!"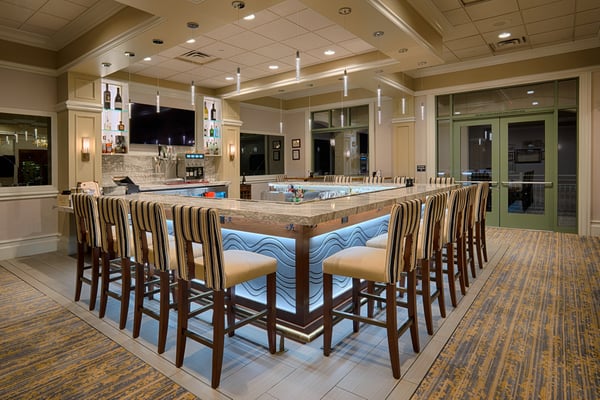 With the focus group findings in hand, ClubCorp's Tom Devlin, senior vice president of design and development began to assemble the project team who would be able to meet project's specific requirements. In this case, he selected Tim Castor, president of Castor Design Associates. Tom says, "Tim's got a great eye for what is cool. The Santa Rosa Golf and Country Club provided an opportunity to bring him on board." Of the process, Tom says, "There's a lot to consider when shifting the traditional look and feel of the country club. It needs to be more suited to various groups. It needs to be everybody's club throughout the day." In this case, the design team looked to reinvent the food and beverage and fitness spaces, which included the programming to appeal to more people.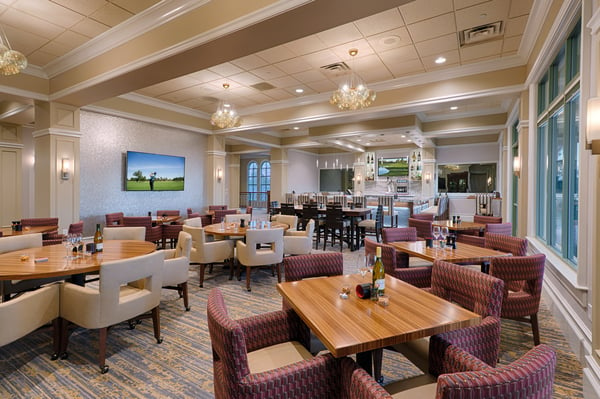 When it came to selecting the right builder for the job, Tom did not have to look far. Craig Nordby is a long-standing member of the club and Nordby Construction came up regularly as a potential builder. Tom says, "They have a good reputation and have done a lot of similar work; it was a good fit." In this case, we had the opportunity to work with a member who has a vested interest in the club's success as well as being a reputable community builder."
The $2M renovation project entailed the installation of Better Billy Bunkers to the golf course, renovations to the original clubhouse, and redefining the 19th hole as the Appellation Grill to create an environment that highlights the many diverse regions of Sonoma featured in the food, wine and décor. Fitness and health amenities were also significantly enhanced.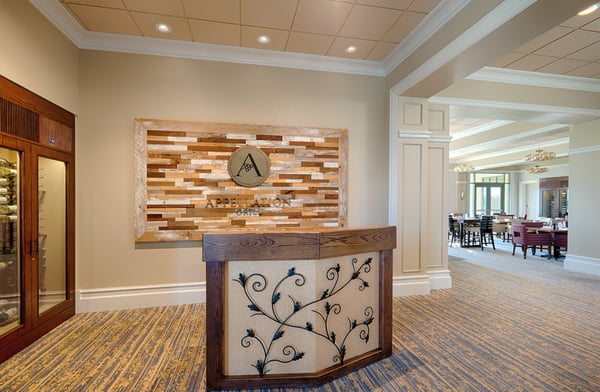 Renovating an existing and operational country club presents some challenges. Careful planning is required. The schedule is always a moving target. Kevin of ClubCorp says, "We would put a calendar on the wall, which mapped out member events. This provided a guideline for what was going to happen and when." Staying ahead of the game is mandatory. Nordby Construction would provide a schedule of activities. Together, the ClubCorp and Nordby teams would work through the details.
Working in the manner, Kevin says, "I knew what to expect. We had early challenges with preparing staff for what was going to happen and when. It was important to lead them so that we would not stumble along the way." All in all, Kevin says that the great success was in the teams' collective ability to maintain club operations with minimal impact to the members. Santa Rosa Golf and Country Club was able to provide food and beverage services along with a basic level of fitness.
When asked about what it was like to work with Nordby Construction, Kevin says, "I thought Nordby was great to work with. They were timely, efficient, and professional. Craig Nordby checked in on the project regularly and the team provided high caliber work. They maintained and met the original schedule despite the regular shift."
It is interesting to note, renovations were completed right before last year's historic firestorm. Fortunately, the club survived this tragic event and the club's membership has responded positively. For anyone who has not been to the Santa Rosa Golf and Country Club, you definitely need to come out and see what's new at the club.