We are pleased to announce the update of the Nordby sites. Our renewed Internet presence aims to illustrate our past, our present, and our future. When initially conceiving our new sites, we focused on developing content to encourage new visitors to get to know us. Additionally, we wanted to create a platform to support fresh content and persuade our existing audiences to keep in touch.
The Nordby brand is rooted by a rich history. Who we are today is the direct result of our past experiences. We believe it is through our experiences that we have become a more focused, resilient company. Our site content celebrates our past and focuses on our present experiences to shape our bright future.
The following presents the new ways our audiences can learn about our construction practices, get inspired by our projects, and engage with our team of professionals. The first step is to go to the Nordby landing page, which provides a pathway to each business entity.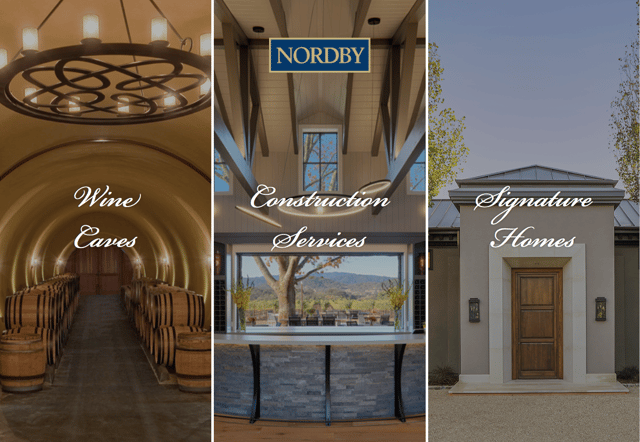 With an engaging homepage highlighting the firm's latest body of work, the site provides an in-depth look Nordby's rich history and approach under the profile section. Get to know the team under biographies and find out about our clients and affiliations. The Nordby portfolio is not only inspiring but also gives any visitor an idea as to the quality of work performed by our experienced teams. Like any other website, visitors have a way to contact the team to learn more.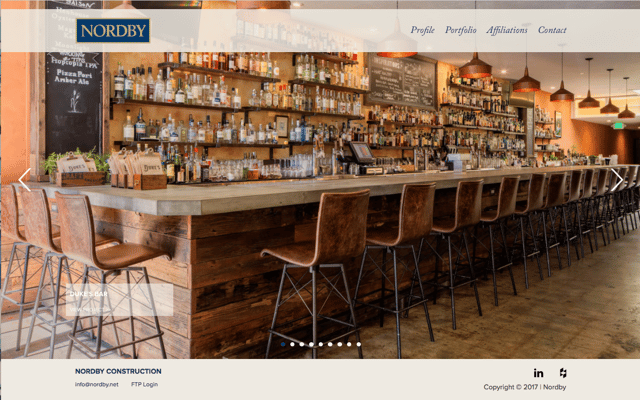 Nordby Wine Caves
Visitors have the ability to go underground simply by entering the Wine Caves homepage. Be prepared to enter dimly lit, earthy spaces that intrigue and delight. Wine Caves have an interesting history and a different approach to preconstruction and construction services when compared to their more traditional counterparts. Visitors will find Wine Caves portfolio a bit eye opening with regard to use. How would you use your underground space? From hospitality to storage, these images scratch the surface of low impact possibilities. The site provides just enough information to convince you to contact the team and start digging!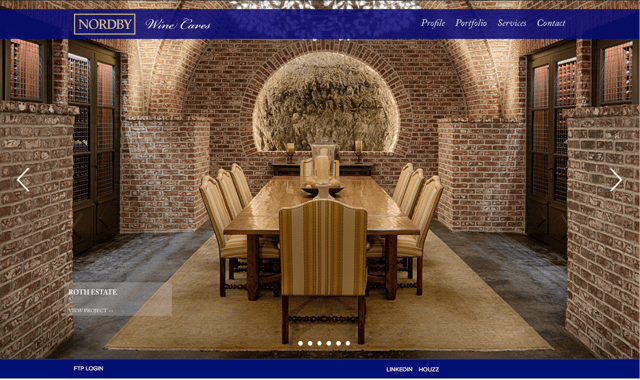 Anyone entering into the Signature Homes homepage will want to start conceiving his or her next dream home. The pictures of recent work are simply stunning and beckon visitors to learn more. Signature Homes has it's own history and unique approach to working with clients on building a structure that is so personal. There is an inherent difference in building a home as opposed to a commercial structure. Something so personal requires getting to know the team by reviewing their biographies. If the homepage doesn't quite convince visitors of the team's capabilities, they will need to look over the portfolio and services. The most discriminating visitor would hard-pressed to not want to contact the team.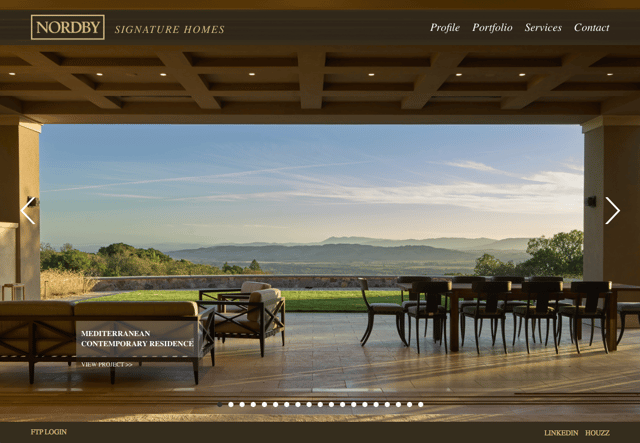 By virtue of visiting this post, readers have entered The Nordby Effect. A blog covering the experiences of all Nordby entities: Construction Company, Wine Caves and Signiture Homes. Websites always tend to feature the final space. We believe the process of getting to the finished structure is so much more interesting. This blog aims to showcase our work practices featuring the amazing people who turn a simple drawing into a structure that will withstand generations. We hope visitors find these experiences as exciting and engaging as we do!